SaleCycle's US Marketing Manager, Andrea Puhak, explains how online brands can take a cue from Kris Kringle this holiday season.
One of my sales reps asked me to write a blog for "Christmas in July".
You all know the drill; we're officially 5 months out from the busiest time of year. We've already started thinking about code freeze deadlines and how we're going to make the most out of the massive influx of online holiday shoppers and what that will hopefully mean to our bottom line.
But this isn't that blog. (Sorry JT!)
So instead of another "X # of best practices for converting your holiday traffic" blog… I'd like to propose something a little different and hopefully you'll stay with me…
---
[one_half]
To get in the Christmas spirit…
I was doing a little research and stumbled across an all-time Christmas classic, Miracle on 34th Street (the original one of course!)
In a nutshell, for those who haven't seen it (shame on you!), an old guy named Kris Kringle fills in for a drunk Santa at Macy's, proceeds to tell everyone he's the real deal and then he gets thrown on trial to see if he's crazy.[/one_half]
[one_half_last]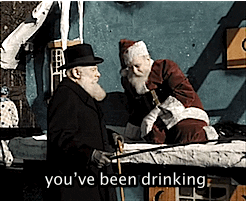 [/one_half_last]
But before all of that goes down, Kris Kringle manages to start a pretty profound change in the way Macy's is doing business.
---
What was this revolutionary concept?
Well historically, Santa was supposed to push the toys and leftover stock in Macy's. But then one little boy comes in and asks for something they don't sell. And what does good ol' Kris Kringle do? He directs the boy's mother to a different store!
Now this was a pretty shocking and unorthodox customer service strategy at the time. But the mother was so delighted that Macy's was "putting the spirit of Christmas ahead of the commercial holiday", she went around singing their praises and pledging her loyalty to the store.
An extreme, somewhat cliché example? Perhaps yes, but Mr. Kringle was on to something. By treating shoppers like people, not profit, customer loyalty soared.
Too often in today's omni-channel, big data environment, companies get so caught up in the strategy that they lose focus on the most important thing – the customer."
In all of our attempts to provide the "best customer experience online", we're quickly forgetting the individuals behind the conversions we're after. We can't claim these strategies will really improve overall customer satisfaction or retention, if we're solely fixated on the pursuit of our own favorable outcomes.
Yes, increased conversion rates are what we're after, but at what cost?
---
So I'd like to propose a Christmas challenge…
As you start preparing your online holiday strategies, take a step back.
[one_half]Yes, there are more technologies, solutions and data available to you than ever before. But, if you can momentarily set those aside and get back to the basics of understanding the people driving the results you seek, you just might be amazed at the number of customers who will be singing your brand's praises this holiday season… and for years to come![/one_half]
[one_half_last]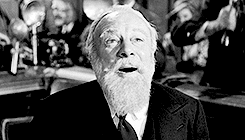 [/one_half_last]
Remember, it's not just about conversion rates. You have to create online experiences that are valuable for both you and your customers.
---
Not sure where to start?
Maybe we can lend a helping hand! Check out our Little Black Book of SaleCycle for more thoughts on putting customers at the heart of your online interactions.
GET THE EBOOK
---
SaleCycle